A Message from our President
Great pride in manufacturing while striving for more flexibility and higher quality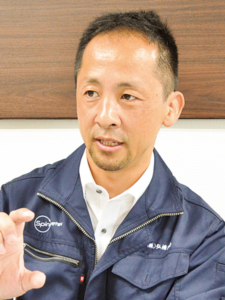 Riveting machines that securely fasten parts are a timeless technology that is required in all fields, from home appliances and clothing to automobiles, aircraft, precision equipment and medical devices.
In the 80 years since the company was founded by Hironao Tsubone, the first manufacturer of riveting machines in Japan, Koki Shokai has made a wide range of contributions to the domestic and international manufacturing industry with its original ideas and Japanese manufacturing spirit.
As a pioneer in the field of riveting machines, we started manufacturing pneumatic riveting machines in the early 1970s, which replaced the first strike type machines, and have remained a standard machine to this day.
In recent years, we have succeeded in developing the world's first next-generation servo riveting machine, which has opened up new possibilities for higher value-added applications with advantages such as high accuracy, high speed and low environmental impact.
The founder's spirit of constant improvement and providing more reliable opportunities is alive and well among us.
Koki Shokai will continue to meet the various needs of our customers around the world based on reliable technology and do our best to create a society where people can live in peace.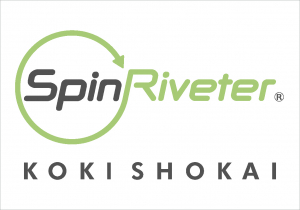 Launch of the Spin Riveter® Brand
The Spin Riveter® is a coined term deriving from the spin riveting machine.
In 2017, as we celebrated our 80th anniversary, we launched the Spin Riveter® brand to improve awareness of our products as we rolled out our new strategy to more clearly organize our product line and make our first full model change in 50 years.
Spin Riveter® Logo
The logo is a transformed image of a rivet being pushed in while spinning.
The typeface emphasizes "precision" and "innovation".
The color scheme is black, which represents high quality, strength and confidence, while the arrows and riveter's light green symbolize flexibility, sympathy and commonality.
Company Overview
Company name
Koki Shokai Co., Ltd.
Established
May 1st, 1937 as Koki Shokai Company Limited
Stock Reorganization
September 15, 1951 changing name to Koki Shokai Co., Ltd.
Capital
10 million Japanese yen
Headquarters
1-24-6 Kamata, Ota-ku, Tokyo
Tel
+81-3-3732-5461
Fax
+81-3-3732-5464
E-Mail
info@kokiriveting.com
Business activities
Development, manufacturing and sales of riveting machines
Major banks
Kamata Branch, Mitsubishi UFJ Bank
Kamata Branch, Mizuho Bank
Kamata Nishi Branch, Sumitomo Mitsui Bank
Major clients
SMC Corporation, TS Tech Co., Ltd., Denso Corporation, Mitsui Kinzoku Act Corporation, Mitsubishi Electric Group, Yorozu Corporation
History
1932
Hironao Tsubone, later known as the "Machine Man" who led Japan's light industry, started a trading business in Ginza 1-chome, Chuo-ku, Tokyo.
1951
Koki Shokai Co., Ltd. was established in Kugahara, Ota-ku.
Released the first mechanical riveting machine in Japan. Obtained a number of patents.
1952
Completed the laboratory and assembly area in Kamata, Ota-ku, Tokyo. Moved the head office.
1971
Developed a pneumatic riveting machine. Obtained a number of patents.
1997
Released the #2604-P, which has 17.8kN of thrust, and is one of the largest pneumatic systems available.
2006
Released the world's first servo riveting machine.
2010
Released the #2703, which has 30kN of thrust.
2017
Released the KOKI-5600 Series Pneumatic Riveting Machine to commemorate our 80th anniversary.
We were the first manufacturer in Japan to put a mechanical riveting machine to practical use, and since then, we have introduced a variety of equipment that has been at the forefront of the times.
1-24-6 Kamata, Ota-ku, Tokyo
Tel:+81-3-3732-5461
●When coming by train
8 minutes walk from JR Kamata Station
10 minutes walk from Tokyu Kamata Station
12 minutes walk from Keikyu Kamata Station
●When coming by car
A few visitor parking spaces are available.
*Note
The area is surrounded by roads that cannot be entered by vehicles of 3 tons or more.
The road is also closed to traffic on weekdays from 8:00 to 9:00 a.m. for school commuting.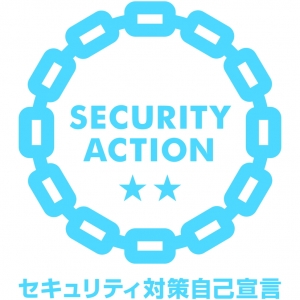 Koki Shokai has a two-star rating in the SECURITY ACTION program.
SECURITY ACTION is a program established by the Information-technology Promotion Agency (IPA), an independent administrative agency under the jurisdiction of the Ministry of Economy, Trade and Industry (METI), to declare one's commitment to information security measures. The program was established to create a safe and secure IT society.
We always keep in mind that our customers entrust us with their important data and information, and we will continue to take information security measures.