Riveting Punch
Instead of fitting your product to match the punch, you can customize our machines to fit your product.
We use both hand-finished general-purpose lathes and NC lathes to provide highly accurate and detailed support.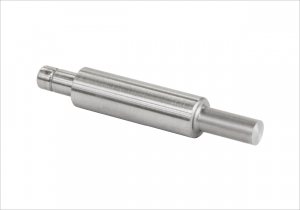 Standard Punch
We can provide punches for standard punch holders.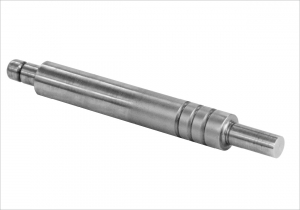 Special punches Long / Special angle
This punch is useful for riveting in areas that standard punches cannot reach.
The special length and angle of the punches allow for riveting in difficult places.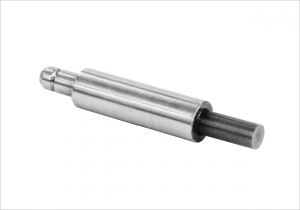 Special punches super-hard
This punch with increased wear resistance is enhanced by applying super hard materials.
This punch is for those with repeated hard processing.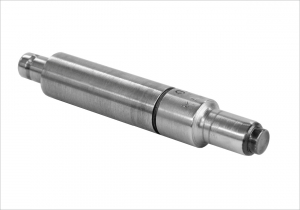 Special punches Coating
We provide punches with coating to prevent chip adhesion and wear resistance.
Roller Jig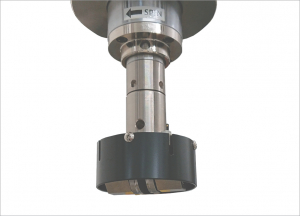 This is used for riveting the end surfaces of cylindrical parts. Less cracks and wrinkles than punch riveting for a smooth finish.
Special access punch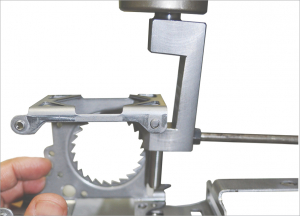 This is manufactured according to the shape of the work piece for difficult punch approaches.
Multiple shaft gearbox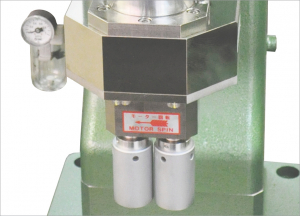 Riveting of 2 or more shafts is carried out at the same time. This is manufactured after confirming the load, minimum pitch and the need for variable pitch.
Work-set jigs (anvils, etc.)
Anvil stand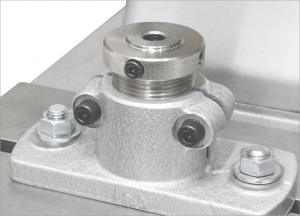 This is a simple work setting jig for manual setting and removal.
The work piece can be supported by hand while riveting.
Slide jig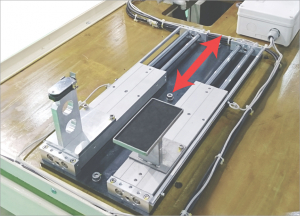 There is no need to put your hand directly underneath the cylinder or rotating objects in the riveting machine when setting the work piece.
XY table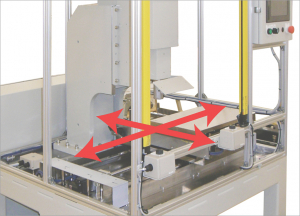 This is used to rivet a work piece with multiple riveting points in a single operation.
Index table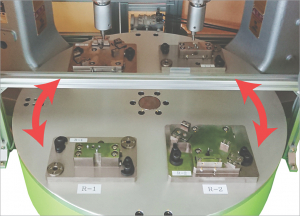 Work setting and inspection can be done while riveting.
Control panel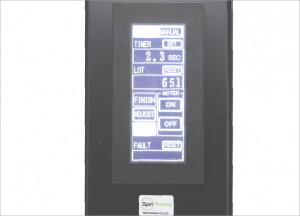 PLC control: When controlling multiple sensors, etc., this controls them with a PLC and a touch panel (PLC manufacturer can be specified).
Cylinder sensor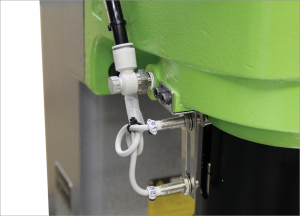 The cylinder sensor can be installed when the system is upgraded.
Source air-pressure control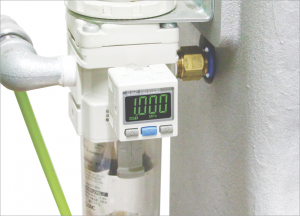 The Pneumatic Riveting Machine ensures high quality with thorough control of the source pressure.
Riveting confirmation shaft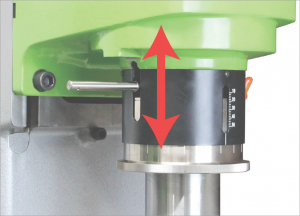 A shaft can be attached for cylinder position confirmation.
Robot arm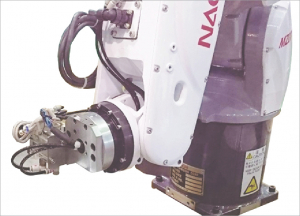 We design and manufacture a variety of products such as linear, 6-axis, and vertical articulated types, etc., to meet the needs of our customers.
Inverter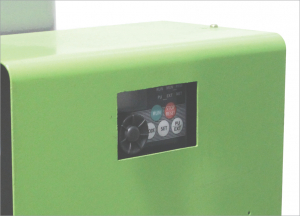 This controls the shaft speed, motor brake, and other parts.
PLC control unit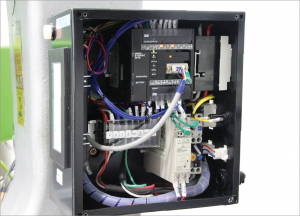 This can be used for control that is not possible with a standard controller.
Spin Riveter optional parts
Emergency stop switch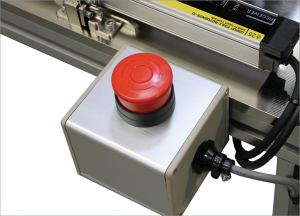 You can select a switch that meets your safety standards.
Frame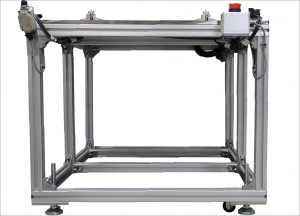 We offer everything from aluminum frames to welding to meet your own requirements.
Safety cover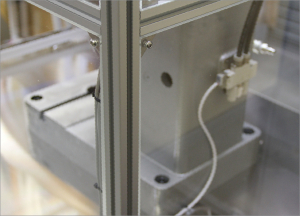 We offer covers to meet your own safety standards.
Various countries' voltage specifications (transformer)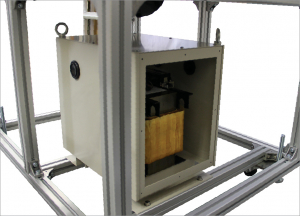 Overseas voltage supported.
Area sensor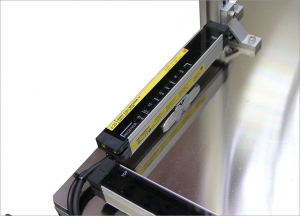 You can select sensors that meet your own safety standards.